I think if you have sons first and then a daughter, either you go over board with the girly stuff, or you forget you have a girl, and that there are so many wonderful things - like putting her hair up in pig tails! Of course, the times I do remember, she usually rips them out, but for some reason yesterday and today she's loving the pig tails - doesn't she look so cute!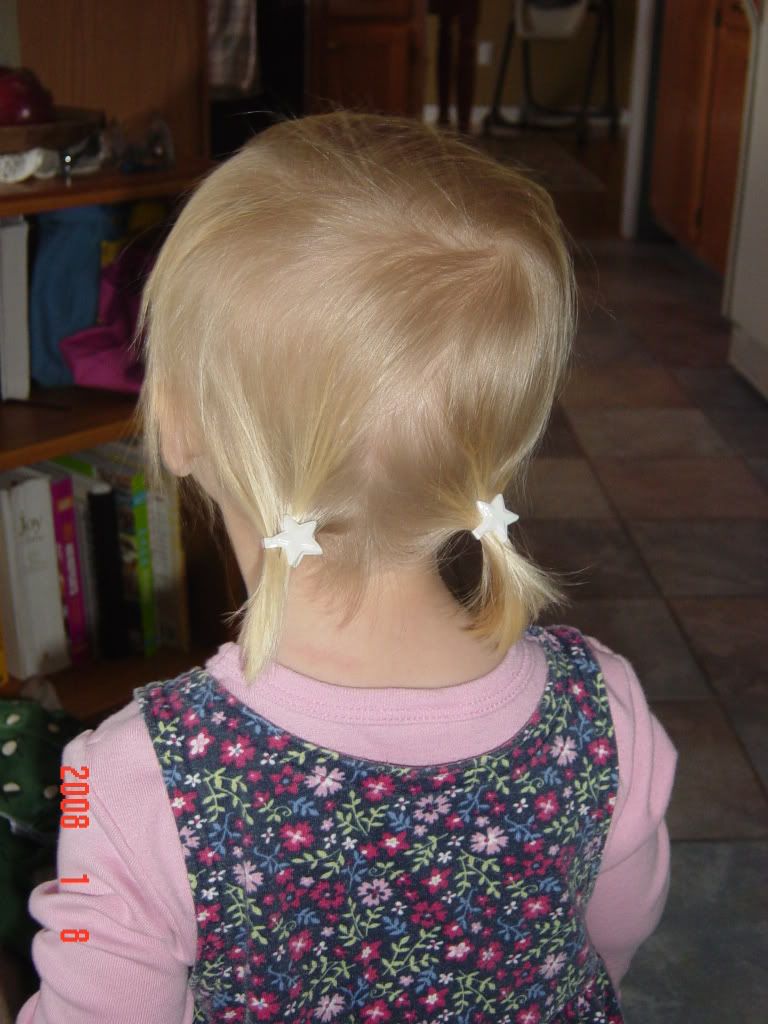 Owen got this police costume from Grammie and Grampie for Christmas, and since he wants to be a policeman when he grows up, this is all he wants to play lately (Owen's favorite thing to play is dress-up). Today I kept him home from school again, as you can see, he just doesn't look great. But even though he still isn't feeling 100%, he's feeling well enough to play today at least, and I'm thankful for that!



We're supposed to hit a high of 61 today! I already have all the upstairs windows open (even though its probably only in the 40s right now), and plan on getting the kids out as much as possible. We all need fresh air desperately!